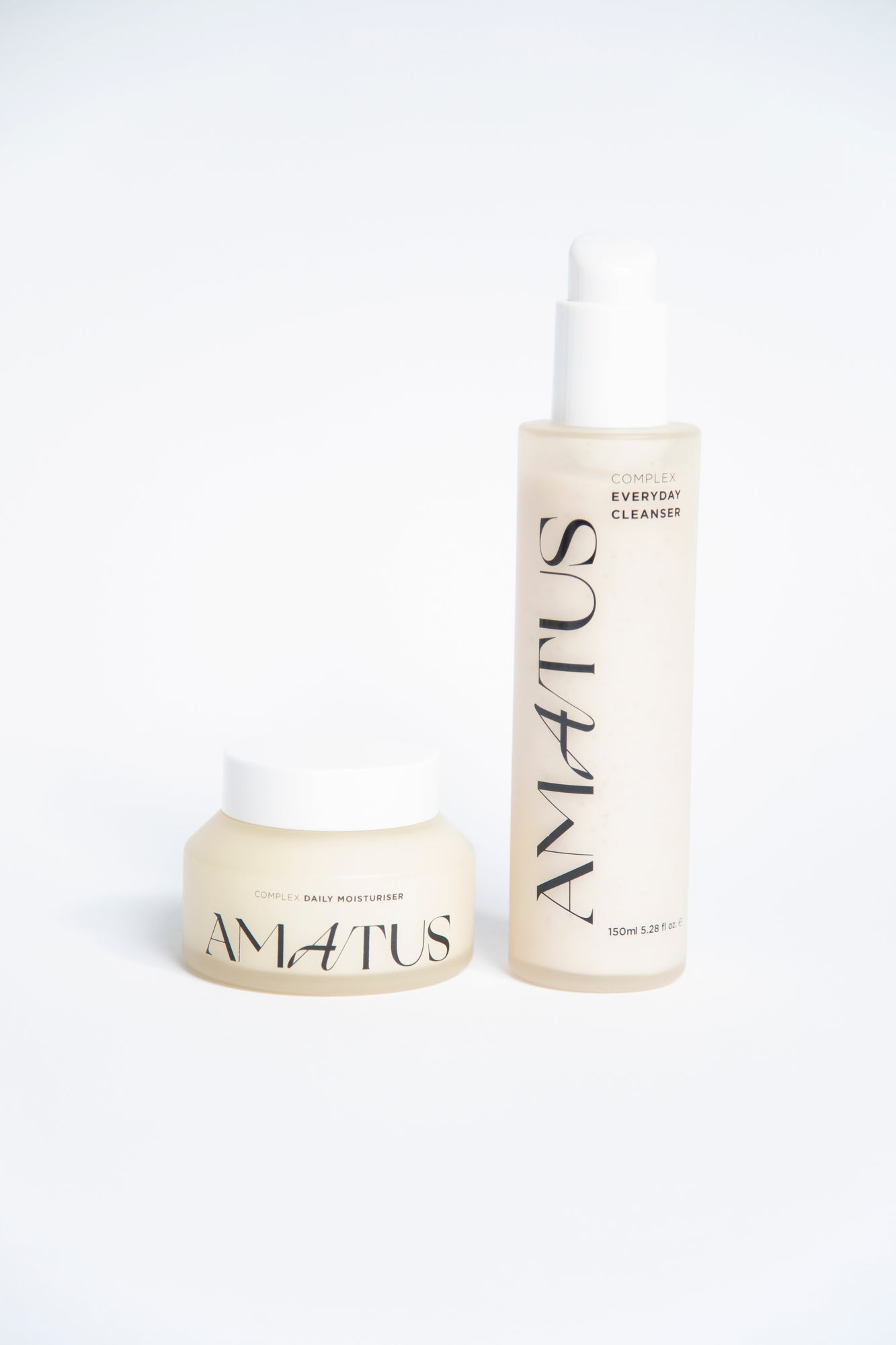 Complex Daily Set
Our Complex Daily Set includes both the Complex Cleanser and the Complex Moisturiser.
Complex Cleanser
An everyday cleanser developed with problem-prone skin in mind. Helps to unclog pores and prevent skin conditions such as acne and helps to avoid congestion while simultaneously exfoliating the skin. Contains stronger active ingredients and acids. Deep cleansing benefits across three stages: cleansing, peeling and exfoliation. Suitable for normal and dry skin. Avoid using if you have sensitive skin.
Complex Moisturiser
A daily moisturiser developed with problem-prone skin in mind. Made with stronger active ingredients for intensive hydration and skin protection which helps to maintain the skin's natural moisture. Assists in reducing the signs of ageing and helps to provide a more even skin tone. Suitable for a range of skin types, including both normal and those with deeper skin concerns.