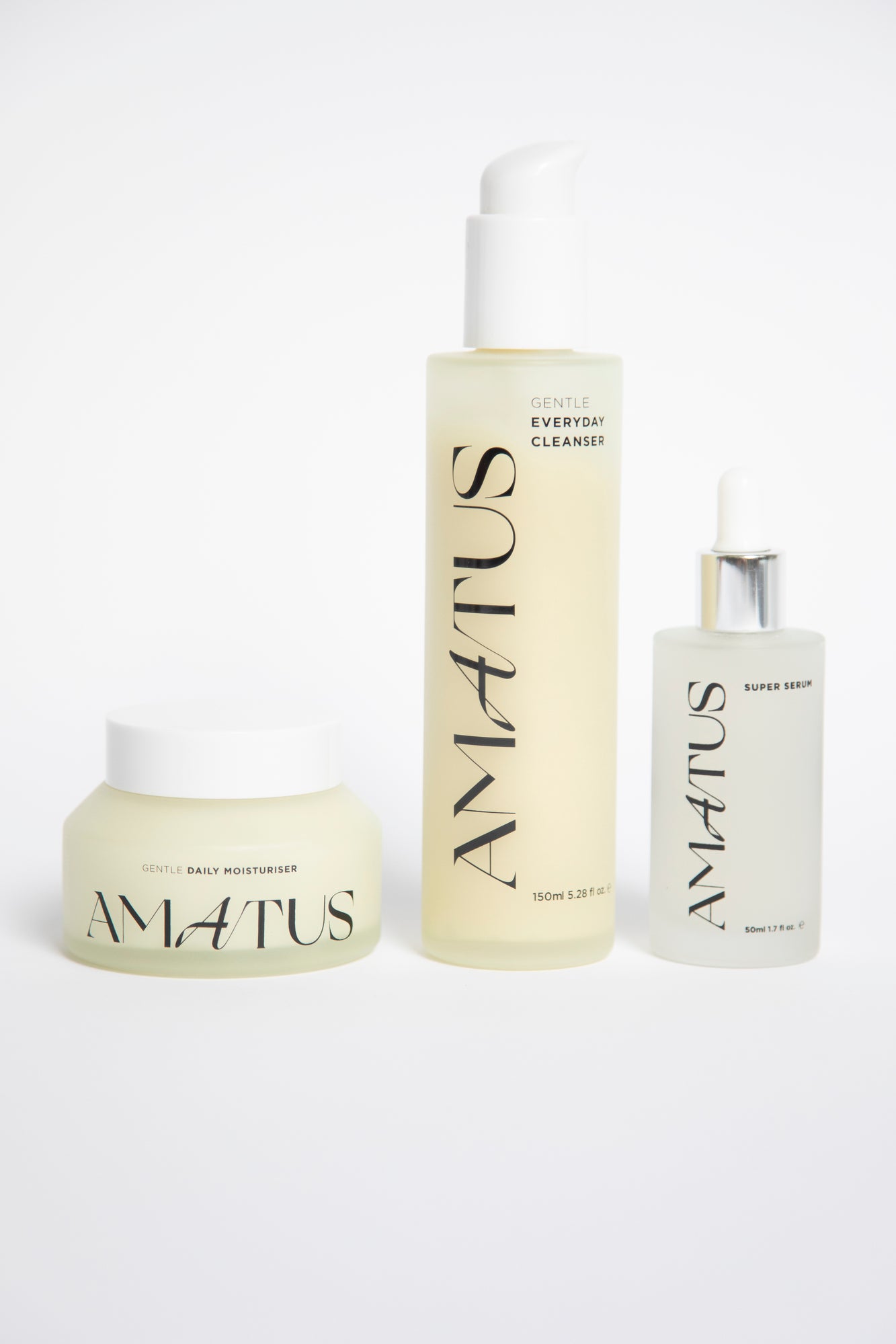 Gentle Complete Routine
Our Gentle Complete Routine includes the Gentle Cleanser, Gentle Moisturiser and the Super Serum.
Gentle Cleanser
A refined everyday cleanser developed with sensitive skin in mind. Helps balance skin by removing pollutants. It is cleansing, anti-microbial and nourishing. Suitable for sensitive skin and normal skin types.
Gentle Moisturiser
An essential daily moisturiser developed with sensitive skin in mind. Targets dry skin for a more balanced complexion and enhances skin metabolism. Revitalises the skin and includes repairing properties for a more youthful appearance. Suitable for sensitive and normal skin.
Super Serum
A super serum developed to illuminate skin. A hydrating formula for repair and regeneration which helps prevent discolouration and damage. Restores skin balance to improve complexion, reduce redness and plumping. It helps to reduce the signs of ageing through increased collagen production, reducing fine lines and wrinkles and leaving your skin glowing. Suitable for all skin types.