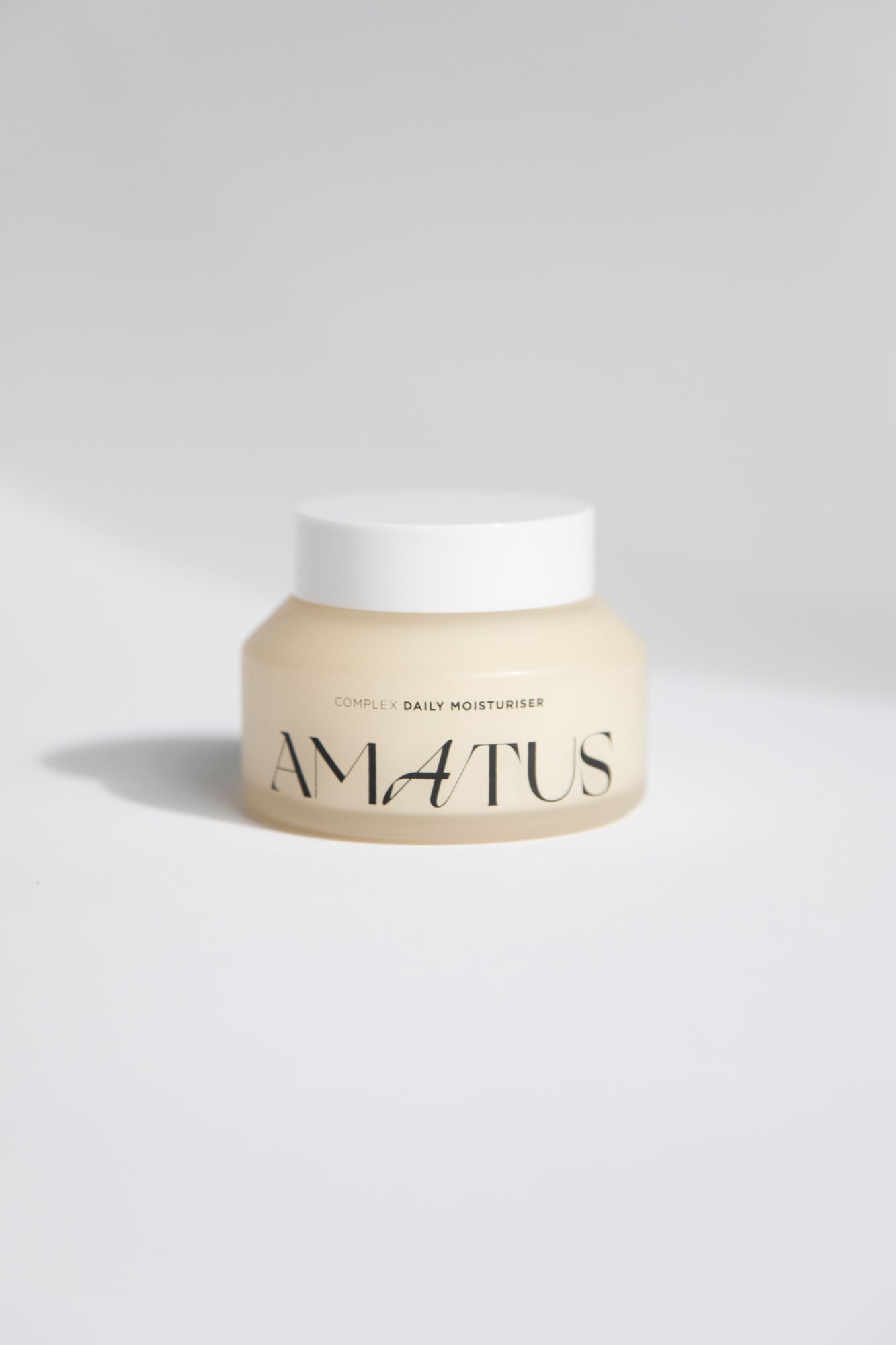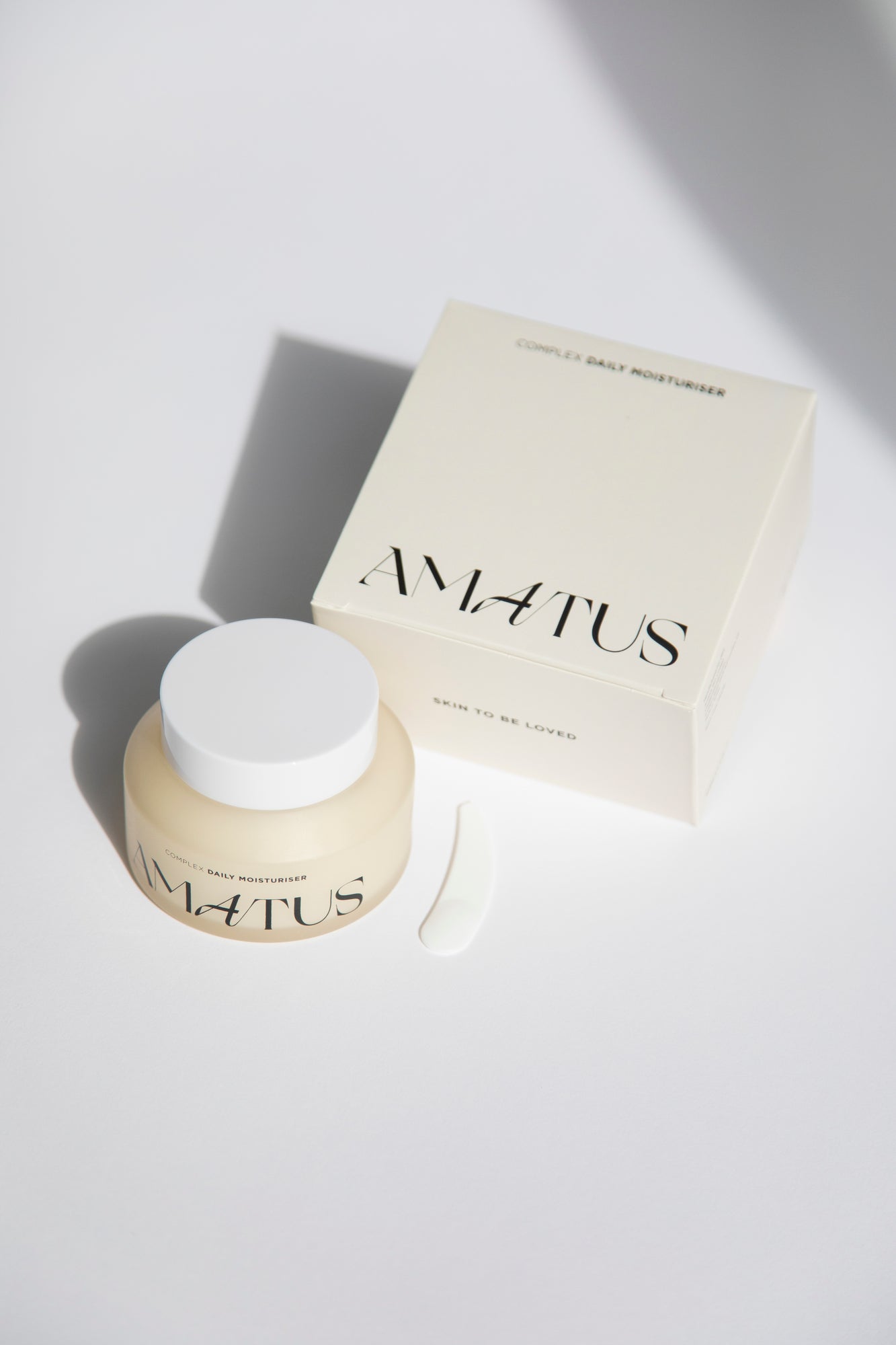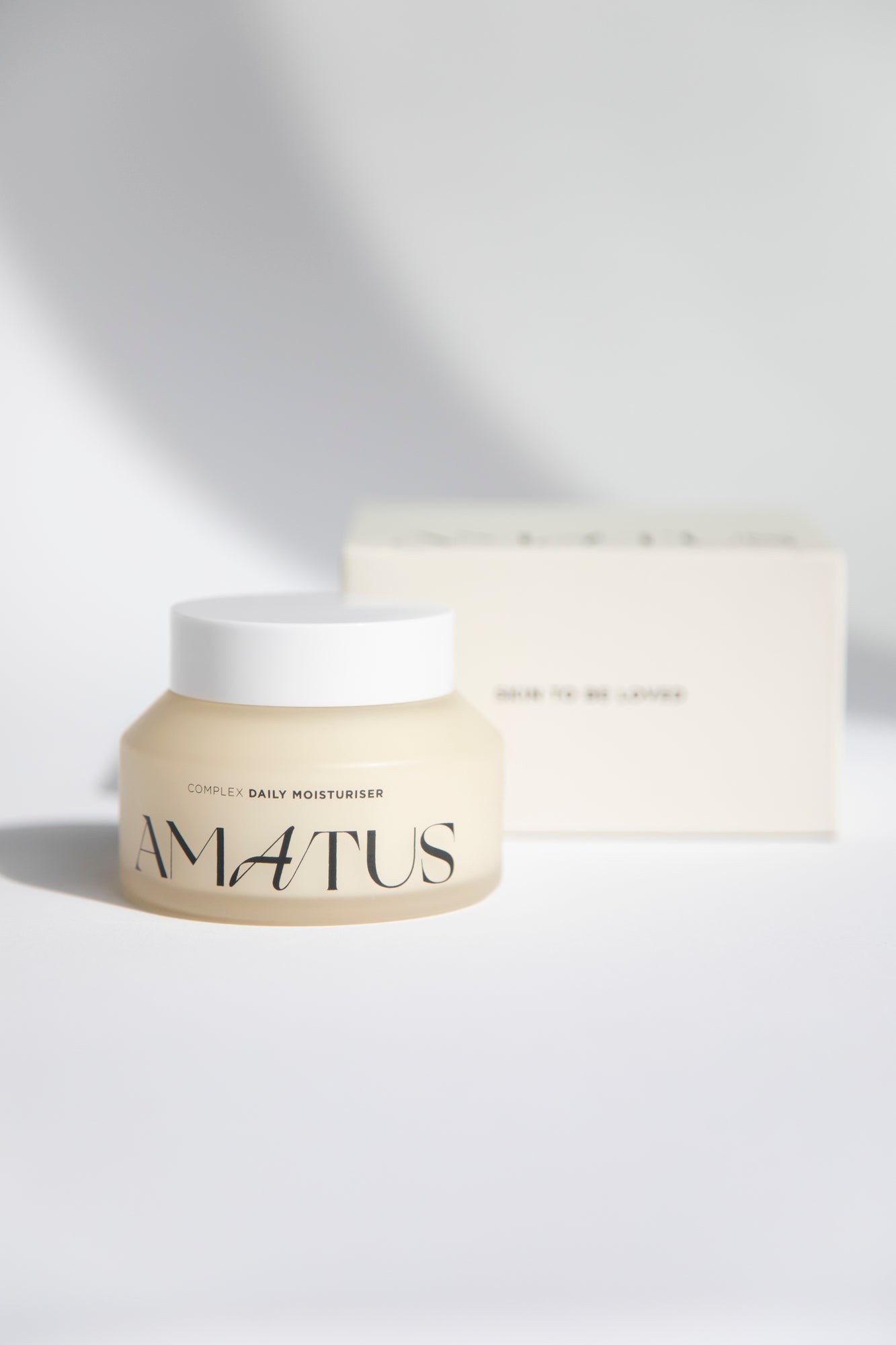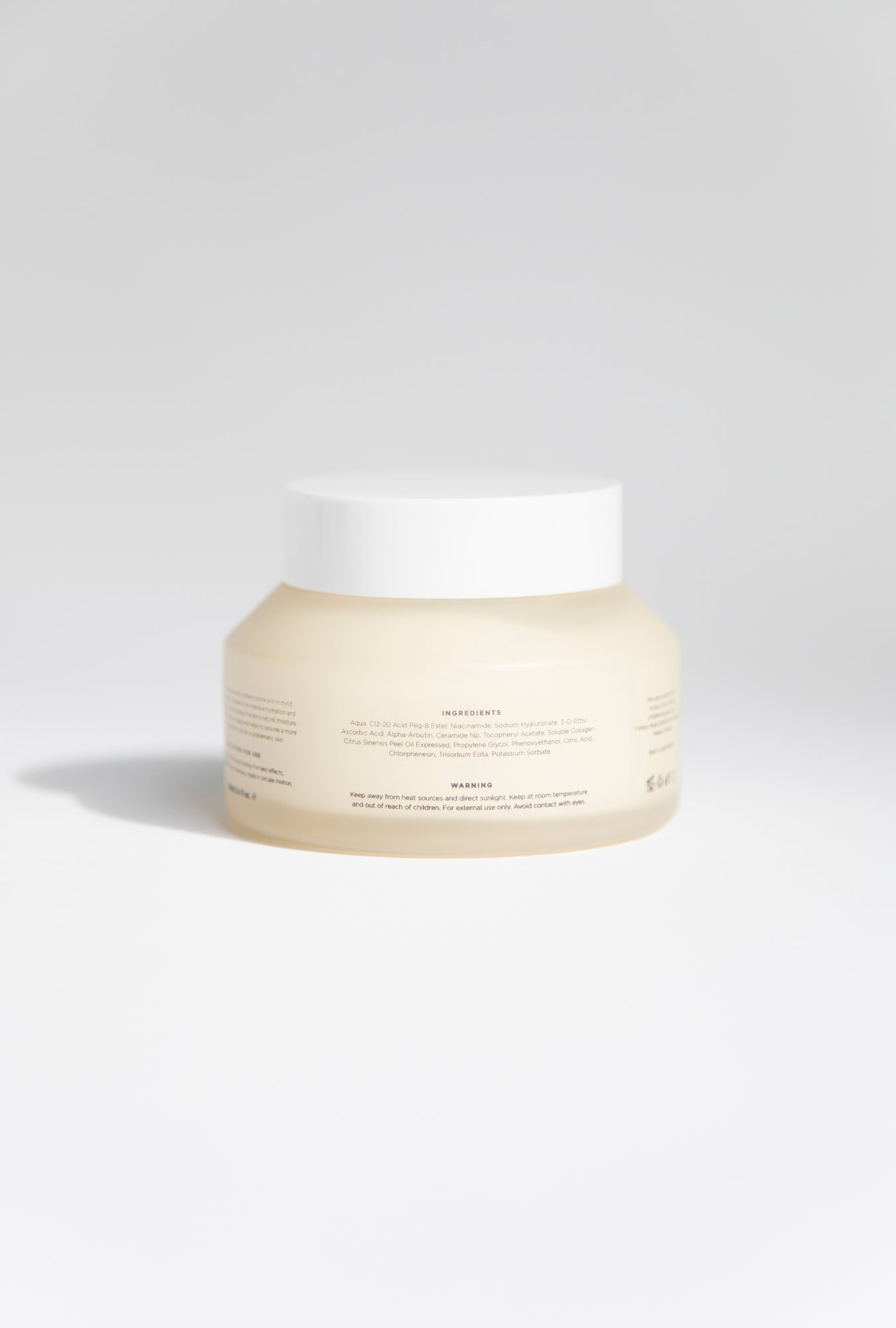 Complex Moisturiser
A daily moisturiser developed with deeper skin concerns in mind. Transform your skin with this hydrating, anti-ageing and brightening moisturiser. It helps to fight pigmentation, wrinkles and evens the skin tone. This includes added collagen, ceramides and vitamin C. 
Made with stronger active ingredients for intensive hydration and skin protection which helps to maintain the skin's natural moisture. Assists in reducing the signs of ageing and helps to provide a brighter complexion. 
Suitable for all skin types.
Key Ingredients:

1. NIACINAMIDE: A form of vitamin B3, has anti-aging properties and boosts skin metabolism. An antioxidant which reduces inflammation, helps to ease redness from eczema, acne, and other inflammatory skin conditions. It keeps skin smooth and moisturised which helps minimise pore appearance.

2. SODIUM HYALURONATE: A form of Hyaluronic Acid that can enter the deep layers of the skin. It attracts moisture and reduces inflammation. Reduces dryness and improves signs of ageing, repairs moisture barrier. Helps to provide brighter more vibrant skin.

3. VITAMIN C (3-O-Ethyl Ascorbic Acid): Prevents the activity of melanin and other pigment production. It increases synthesis of collagen and improves skin tone. It is a strong antioxidant and reduces inflammation of skin.

4. CERAMIDE (Ceramide NP): An exceptional pure ceramide containing a stereochemical structure identical to those found in the human skin. Reinforces natural lipid barrier of dry skin and prevents ageing. It allows your skin to retain the moisture balance. It supports the renewal of the skins natural protective layer.

5. VITAMIN E (Tocopheryl Acetate): Helps to reduce inflammation and make your skin look younger by reducing the appearance of fine lines, wrinkles, and loss of firmness on the skin. It helps to lighten dark spots and improves skin tone. It helps with acne scarring due to its skin repair qualities.

6. COLLAGEN (Soluble Collagen): Collagen molecules which have film-making and hydrating properties. It helps the skin look healthier and more youthful by softening and smoothing. It is a fish skin extract which helps to prevent fine lines and wrinkles.

Additional Key Ingredients:

Citric Acid, Orange Peel Oil, Arbutin

Full Ingredient List:

AQUA, C12-20 ACID PEG-8 ESTER, NIACINAMIDE, SODIUM HYALURONATE, 3-O-ETHYL ASCORBIC ACID, ALPHA-ARBUTIN, CERAMIDE NP, TOCOPHERYL ACETATE, SOLUBLE COLLAGEN, CITRUS SINENSIS PEEL OIL EXPRESSED, PROPYLENE GLYCOL, PHENOXYETHANOL, CITRIC ACID, CHLORPHENESIN, TRISODIUM EDTA, POTASSIUM SORBATE

Everyday use – morning and evening

For best effect, apply to face directly after cleansing. Apply in circular motions. Apply serum before moisturising.
Glass jar – 100ml – recyclable, eco-conscious

Comes in individual box with ingredient guide