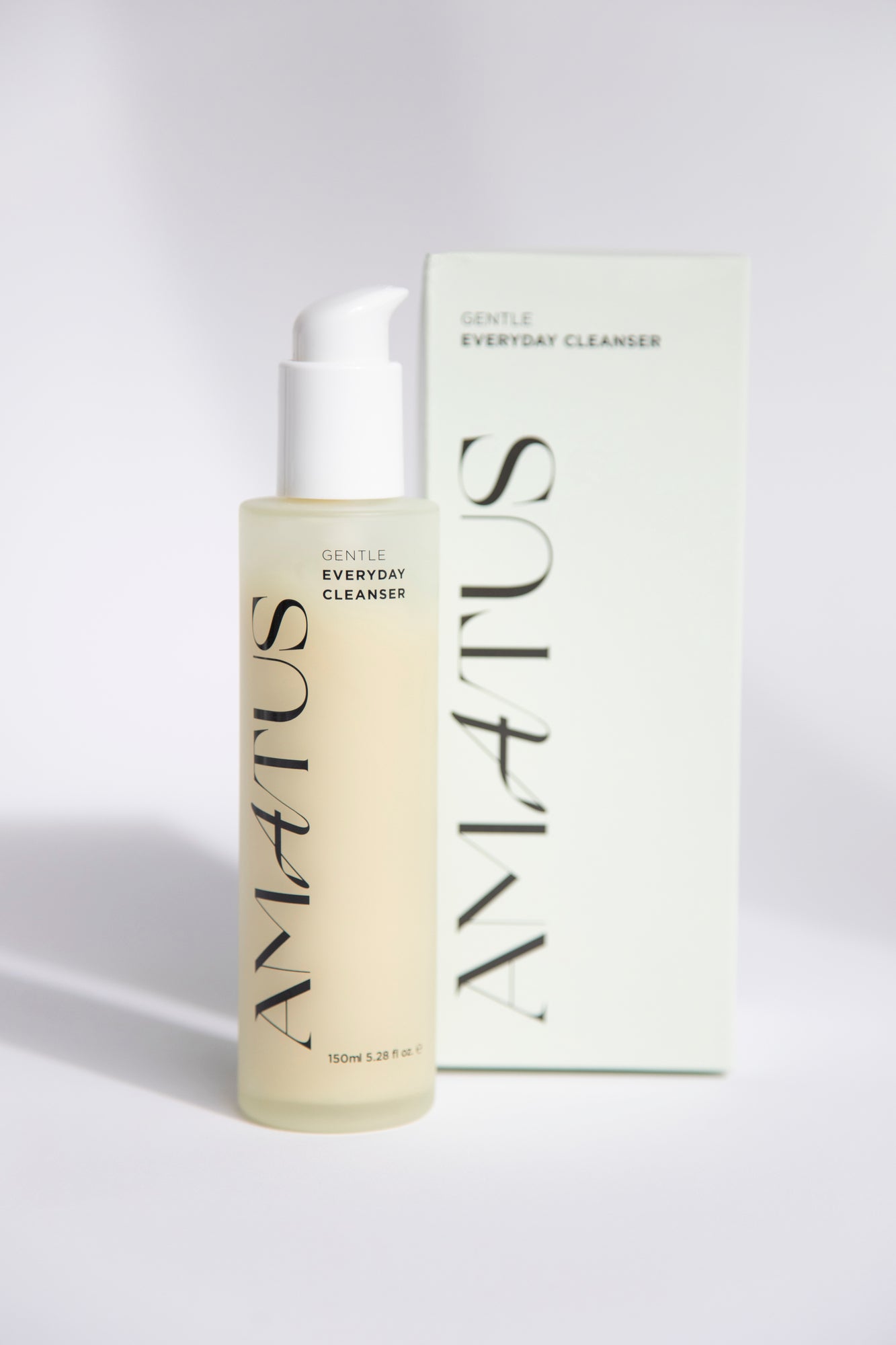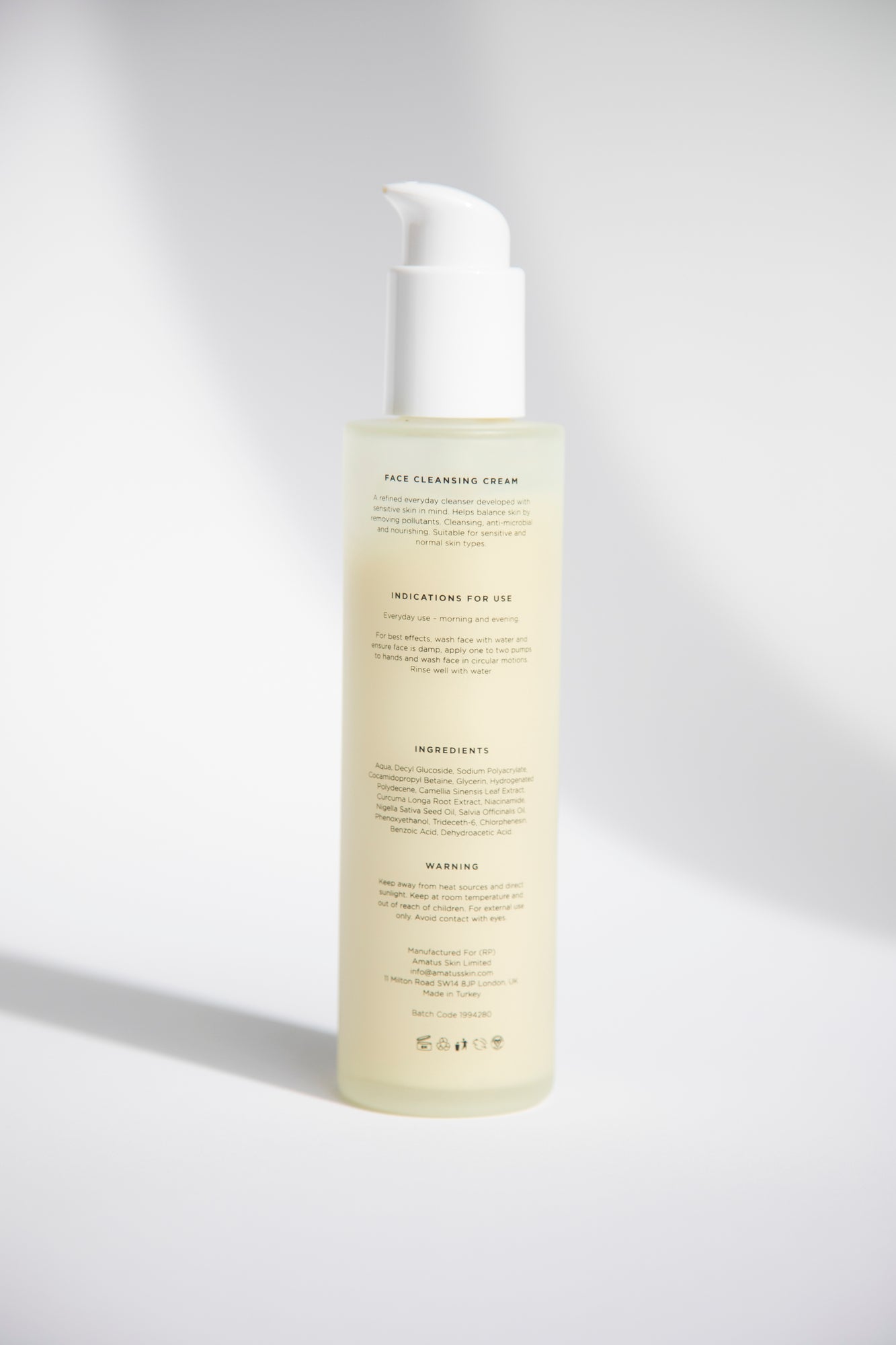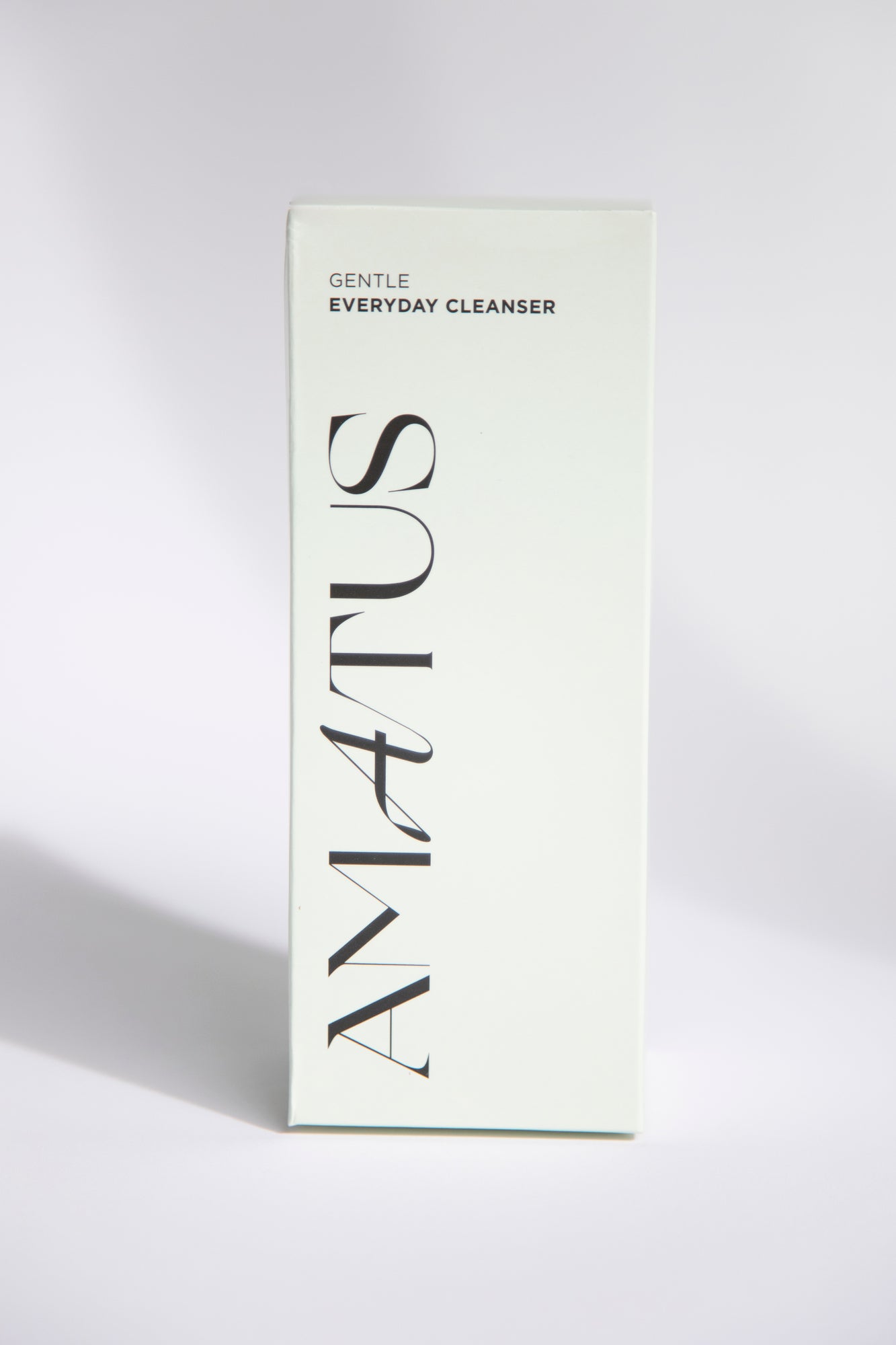 Gentle Cleanser
A refined everyday cleanser developed with sensitive skin in mind. Our gentle vegan cleanser provides a deep cleanse, removes pollutants and reduces inflammation. It is enriched with Green Tea, Turmeric, Niacinamide and Glycerin. It has anti-bacterial agents which purify, balance and nourish the skin. It is calming, hydrating, revitalising and helps to brightens the skin.
It helps prevent acne and signs of ageing. It can also be used to remove makeup. 
Suitable for sensitive skin and normal skin types.

Key Ingredients

1. GREEN TEA EXTRACT (Camellia Sinensis Leaf Extract): Targets and delays signs of ageing, improves skin tone and helps to reduce acne. It is rich in antioxidants and anti-inflammatory properties. It helps to clean the skin and unclog pores.

2. TURMERIC ROOT EXTRACT (Curcuma Longa Root Extract): A strong antioxidant and anti-inflammatory agent. Helps with anti-aging and brightens the skin by lightening dark spots and providing a more even skin tone. It can help calm acne and provides a natural glow.

3. NIACINAMIDE: A form of vitamin B3, has anti-ageing properties and boosts skin metabolism. An antioxidant which reduces inflammation, helps to ease redness from eczema, acne, and other inflammatory skin conditions. It keeps skin smooth and moisturised which helps minimise pore appearance.

4. BLACK SEED OIL (Nigella Sativa Seed Oil): An anti-bacterial ingredient and an antioxidant. It reduces inflammation and nourishes the skin; it helps keep skin hydrated and helps with skin healing.

5. SAGE LEAF OIL (Salvia Triloba Leaf Oil): Helps fight bacteria, combats the appearance of blemishes and skin irritations. It assists oily or dry skin by regulating sebum production, which makes it effective in also treating acne. It also includes anti-ageing properties.

6. GLYCERIN: A very effective moisturising agent. It smooths the skin and maintains and nourishes the water balance. Improves skin appearance. Heals and protects the skin.

Full Ingredient List

AQUA, DECYL GLUCOSIDE, SODIUM POLYACRYLATE, COCAMIDOPROPYL BETAINE, GLYCERIN, HYDROGENATED POLYDECENE, CAMELLIA SINENSIS LEAF EXTRACT, CURCUMA LONGA ROOT EXTRACT, NIACINAMIDE, NIGELLA SATIVA SEED OIL, SALVIA OFFICINALIS OIL, PHENOXYETHANOL, TRIDECETH-6, CHLORPHENESIN, BENZOIC ACID, DEHYDROACETIC ACID

Everyday use – morning and evening.

For best effects, wash face with water and ensure face is damp, apply one to two pumps to hands and wash face in circular motions.

Rinse well with water.

Suggestion: use warm water to wash face. Cleanser can also be left on for a few minutes before rinsing. After cleansing face, apply serum or moisturiser straight away.
Glass pump bottle – 150ml – recyclable, eco-conscious
Comes in individual box with ingredient guide